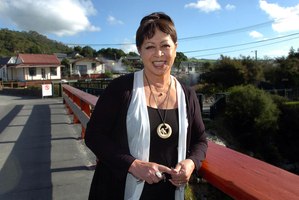 Rotorua district councillor Maureen Waaka is recovering in Auckland City Hospital after suffering a stroke.
Mrs Waaka had a stroke on Sunday, while in Auckland for work commitments. Her husband John Waaka said his wife had been left weak down her left side, but was able to move her limbs.
He said she was responding well to treatment, although it was still early days.
"We're hoping she will make a full recovery," he said.
Mr Waaka said the stroke had come as a shock, as his wife had been in good health.
He said he and other family members went straight to Auckland when they got the call and have remained by her side.
Mrs Waaka was in good spirits, he said.
She could be transferred to Rotorua Hospital by the end of the week, depending on progress, but at this stage doctors didn't know how long she would need to stay.
Mrs Waaka has served 18 years on the Rotorua District Council and earlier this month confirmed she planned to stand again this year.
For more articles from this region, go to Rotorua Daily Post