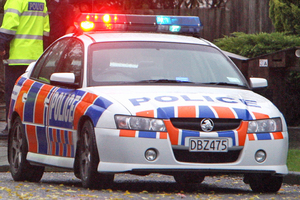 Finding a 10-year-old girl in the back seat of a car driven by a woman who recorded a breath-alcohol level nearly three times the limit has dismayed and disappointed Dunedin police.
Senior Sergeant Kelvin Lloyd said the 41-year-old woman was stopped about 5.30pm on Monday.
She recorded an alcohol level of 1119 micrograms per litre of breath. The legal limit is 400mcg.
The woman was stopped after police received a tip-off from a member of the public.
Mr said police were disappointed, not only at the high breath-alcohol reading, but the discovery of a child in the back seat.
"Drunk-driving is bad enough, but obviously having a dependent child in the car is an aggravating factor," he said.
A woman will appear in Dunedin District Court this week charged with drink-driving.