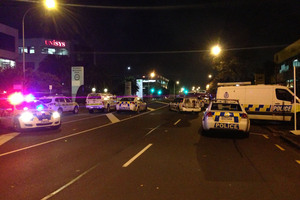 A bank staffer threatened with a gun during a five-hour siege at an Auckland bank returned to work yesterday and was coping well after her ordeal.
The female Westpac employee, who is understood to be in a team leader's role, was at work at the Penrose branch on Monday when a 41-year-old man in a wheelchair entered the bank and threatened to harm himself.
Police said the man went into the bank with a grievance he wanted to bring to the attention of police.
There were nine people inside the bank when the man arrived brandishing an air pistol about 4.30pm. They were all released unharmed at 6pm.
The 41-year-old was arrested at 9.45pm after a stand-off with police that included him demanding a friend being brought to see him, and his father appealing to him to give himself up over a loud hailer.
He appeared in the Auckland District Court yesterday and was remanded in custody until July 3.
The woman was at home when the Herald visited last night. She said she was doing "okay" but had been told by Westpac not to speak publicly about the incident "because the investigation is continuing", she said.