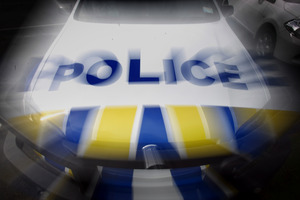 An 18-year-old who led police on a pursuit at speeds of up to 110 km/h in residential areas has been handed community service and a $300 fine by a judge who described him as a "good boy''.
Brandon Geoffrey Pye, unemployed, pleaded guilty to dangerous driving and failing to stop when he appeared in Masterton District Court last week.
Judge Bill Hastings noted how, at one point, police officers were forced to call off the pursuit for their own safety.
"I have to put into account, is that you endangered public safety to an extremely high degree," Judge Hastings said.
Pye's sentence would need to "signify the community disapproval of this sort of behaviour".
However, he said he could see that Pye was essentially a "good boy" who had never previously appeared in court.
Pye was fined $300, given 100 hours' community work and disqualified from driving for six months.
According to police, officers tried to pull over Pye at 2.20am on May 24 when a pursuit began.
At one stage Pye came up behind a tractor unit and trailer carrying logs. He over took the truck at speed. The pursuit was called off due to Pye's speed and weather conditions.
Pye was seen swerving in his lane before coming to a stop on a footpath in Greytown.
A roadside breath test returned a result of under 250 micrograms of alcohol per litre of breath. The limit for drivers under 20 is zero.
Pye told police he had been drinking at a party before driving.
Defence lawyer Virginia Pearson said Pye's actions were a "poor error of judgment" but prosecuting police Sergeant Jodie Lawrence said there was no excuse for his actions.
For more articles from this region, go to Wairarapa Times-Age