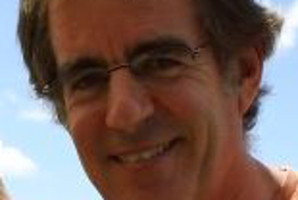 An American doctor continues to work in Tauranga Hospital's emergency department as more revelations of past police and medical investigations surface.
The Herald on Sunday in February reported Dr Gregory Walter was convicted of healthcare fraud in the US while working for a pain clinic in Florida in 2005.
Publicity around that story has prompted a stream of information, including that Walter has been:
• Investigated by the New Zealand Medical Council;
• Was reprimanded in the US for writing prescriptions for his wife, who has since died;
• Did diversion for disorderly conduct after obstructing police the day his wife died;
• Has a drink-drive conviction;
• Left the US owing tens of thousands of dollars in back taxes, which he claims to have paid back.
Despite the string of new revelations, some of which date back 20 years, Bay of Plenty District Health Board's emergency department clinical director, Dr Derek Sage, said Dr Walter would continue to work for them.
"We will not comment on the personal matters set out in your email. We believe Dr Walter has been open and honest with us.
"He has been subjected to two investigations by the New Zealand Medical Council and none of the allegations made against him have been substantiated."
The Medical Council, after a November 2010 complaint, said Dr Walter "was a fit and proper person to practise medicine in New Zealand". "Many of the allegations were either unsubstantiated or historical," its report says.
They were investigating after a woman complained that he had supplied her with drugs which had been prescribed to him. She made a string of other allegations but the council took no action because it said none of the claims could be substantiated.
Of the latest revelations, an order by the South Carolina State Board of Medical Examiners shows Dr Walter was publicly reprimanded and fined $1000 for writing prescriptions for his wife.
She died in 2008 and Georgia district attorney Victoria Johnson told the Herald on Sunday Dr Walter went through a police diversion programme and was given 12 months' probation and fined after obstructing police the day of her death.
Former Dougherty County Police Department chief Donald Cheek said a computer seized by the police at the time was found to contain hundreds of pornographic images. Dr Walter told the NZ Medical Council the computer was one of five taken from the house, and that he strongly denied any knowledge of the images.
No charges were laid.