Holy guacamole, avocado shortage pushes price to almost $5.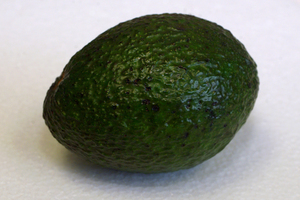 An avocado shortage is driving up prices to almost $5 at some outlets and is worrying a sushi chain that depends on the fruit.
Growers say avocado is between seasons but supply volumes are lower than at this time last year.
Nick Katsoulis, director of sushi chain St Pierre's, said the shortage was the worst he had seen since 2005.
The sushi company normally orders 150 crates of 80 avocados every week. This week, only 65 crates were available.
Its suppliers have told staff they might not get any next week and Mr Katsoulis is particularly worried because next Tuesday is World Sushi Day.
"World Sushi Day without avocado is like Christmas without turkey."
St Pierre's two top-selling sushi varieties have avocado in them.
The shortage has also driven up the price at supermarkets - New World in New Lynn is selling avocados for $4.99 each.
New Zealand Avocado spokeswoman Midge Munro said irregular harvests were a characteristic of the avocado tree.
"Avocados are not picked in large quantities until around September when they are mature.
"Large-scale harvest usually finishes in April," she said.
Picking for the next season is expected to start within the next month. As supply volumes increased, prices were expected to move accordingly.