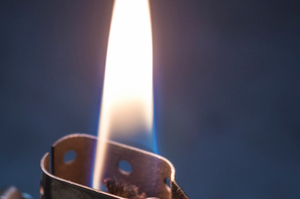 A woman and suffered burns and smoke inhalation after rescuing her two young children from a fire they started with a cigarette lighter on Auckland's North Shore this morning.
One of the children suffered burnt feet.
All three were taken to hospital.
Emergency services were contacted about the blaze on Carlisle Rd, Northcross, about 8.15am, East Coast Bays Fire Station officer Stephan Sosich said.
"Upon arrival there was a woman at the end of the driveway who was obviously distressed jumping up and down and waiving her arms. She was obviously suffering the effects of smoke inhalation and had burns on her hands," he said.
She had woken to find a fire in her child's bedroom and managed to get the youngsters outside before trying to extinguish the blaze herself.
She was understood to have suffered the injuries when she went back into the burning house after the children were safe.
An ambulance spokeswoman said the woman was taken to North Shore Hospital with moderate injuries, along with both children who had minor injuries.
Mr Sosich said one of the toddlers had suffered burns to their feet.
It appeared the children, aged about 2 and 4, had started the fire by playing with a cigarette lighter.
There were no working smoke alarms in the house.
"If the fire would have been at 3 or 4am it's highly likely we would have been dealing with fatalities," Mr Sosich said.
"I guess it just highlights the dangers of leaving things like lighters lying around. We can't educate children that small - we need to educate the parents."
- APNZ