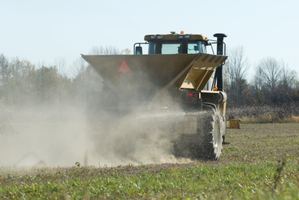 A man died after becoming trapped in a fertiliser spreader near Matamata this morning.
Firefighters were called to the Okauia property on Old Te Aroha Rd about 11.30am after reports of a man becoming stuck in the spreader.
Northern Fire Communications spokesman Jaron Phillips said details were scarce but the man died at the scene and police were attending the incident.