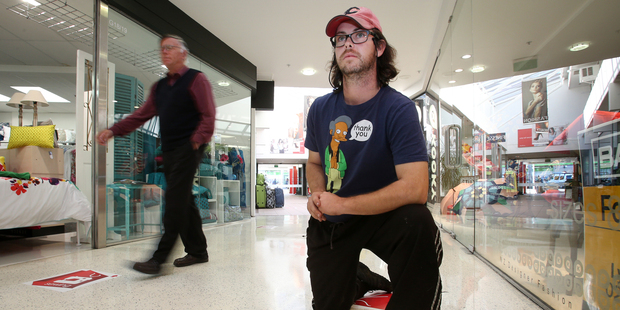 Stories making headlines around the regions today include a cleaner who has resigned after a man slipped and broke his ribs and crafty thieves who have targeted Age Concern Whangarei.
Donald Garry Fraser, who risked his life to save a wounded police officer during the 2009 Napier siege, has died.
Age Concern Whangarei was dealt a blow when thieves stole a significant amount of donated money.
A cleaner at a Tauranga shopping arcade where a man slipped and broke his ribs has resigned, citing safety concerns.
Fifty-three earthquakes have struck Hawke's Bay in the past week.
The husband of Wanganui mayor Annette Main died suddenly on Tuesday.
A man who threatened to hunt a female police officer down, rape her, and run her over with a car has been convicted.
Two alpacas were savaged by roaming dogs in Stratford.
A Wanganui man allegedly drove his child to school while drunk.
Mount Maunganui bars and restaurants could soon be able to extend their opening hours.
Wiremu Pohe, the Ngati Kahu chief who welcomed the first English settlers to Whangarei, has landed a place in modern history.
The Western Heights High School big band is making noise in the national jazz scene.
Winning a design competition has led to valuable work experience for 16-year-old Jake Krebs.
And finally, a group of Otago Boys' High School pupils rescued by Dunedin Land Search and Rescue last month plan to show their appreciation.
Other stories making headlines around the regions are:
Delight as fishing contest avoids snags.
5000 Northland homes insulated.
Mum calls for compulsory helmets.
Young women most likely to donate.