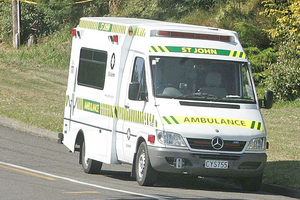 Police have released the name of a toddler who drowned in a rubbish hole on a Southland farm yesterday.
He was 2-year-old Charlie Aaron Unwin.
Police said Charlie had wandered from the house in Mandeville, near Gore, while being looked after by an adult family member.
"On noticing the boy's absence, the family member has searched the area and located the boy in the flooded dump hole a short time later,'' a statement said.
The rubbish hole, which was not fenced off, was a short distance from the house across a farm driveway.
It contained household rubbish and water from recent rain.
The property's owner, Kelvin Reed, said the family who lived there worked for him on the 259ha dairy farm.
"It was a little boy. He wandered off and got into a rubbish hole with a bit of water in it,'' Mr Reed said.
"You know with kids - they've got no danger, they've got no fear. Water is an attraction.''
It had been raining steadily for the past few days, Mr Reed said.
The boy's father had been out working on another farm at the time and the boy was thought to have been at home with his mother and sister.
"It's obviously a shock. It always is with kids.''
Senior Sergeant Richard McPhail said the hole was not a great distance from the house.
"The child was at a residential home and has managed to get outside and ended up in a hole which had water in it, which is a really tragic situation.''
Victim Support had been offering support to the family.
The boy's death had been referred to the coroner while the police and Department of Labour investigation continued.
- APNZ