Implanting one embryo advised after study shows much higher mortality for multiple transfers.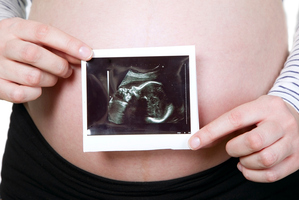 Women facing IVF treatment are being urged to have only one embryo transfer at a time, after a report found the death rate for multiple births jumped in the six years to 2011.
Doctors agree with the recommendation, but a fertility organisation said the deaths might have more to do with the age of the mother than the number of embryos transferred.
The Perinatal and Maternal Mortality Review Committee began analysing death data in 2007.
Perinatal-related mortality is fetal deaths and early- and late-neonatal deaths from 20 weeks gestation up to 28 days after birth.
Among its findings, it found the death rate for babies born in multiple births increased from 32 per 1000 births in 2007 to 53 in 2011.
It recommended women having help such as IVF be offered transfer of a single embryo, rather than two or more - to avoid multiple births.
John Peek of Fertility Associates, which has contributed to 13,000 babies born in the past 25 years, said NZ had one of the lowest multiple pregnancy rates in the world.
The chances of putting two embryos into a woman resulted in a higher chance of multiple births, he said. "The older you are, the less chance you've got of getting pregnant at all. Therefore there is more attraction of putting two embryos back.
"But the chance of getting twins is still quite low because the chance of getting pregnant at all is quite low."
With older mothers, the chances of one embryo splitting, resulting in identical twins, was also higher. "They're sharing a placenta or they're sharing something, so often one twin grows at the expense of the other."
Dr Barry Lowe, clinical director of Fertility Plus at National Women's Health, said the committee had made an excellent recommendation, which was widely adopted in New Zealand.
However, he said, there were still "some people who choose not to follow our recommendations".
"They want to maximise their chances of having a family," Dr Lowe said. "But the reality [of an increased chance of tragedy] is terrible."
Karen Buckingham, fertility specialist at Repromed in Auckland, said women who had had unsuccessful IVF attempts in the past were often more eager to have two or more embryos transferred.
"We certainly have lots of discussions with patients about the reality ... What you don't see are the multiple pregnancies that are lost ... [and] the terrible complications."
Nicola Bitossi, of support group Fertility NZ, said assisted reproductive technology was "an extremely stressful experience".
Women faced tough decisions, and fertility clinics and infertility counsellors were "experienced in assisting women and couples through all stages of their fertility journeys".
- APNZ