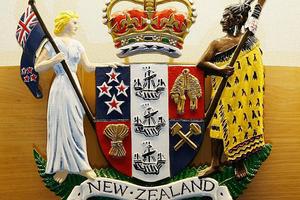 A Napier man is charged with stealing $20,000 worth of art from Auckland-based painter Dean Buchanan.
Ian Malcolm Baikie, 58, appeared at Napier District Court today and is yet to enter a plea to two charges of theft by a person in a special relationship.
According to charge sheet details, Baikie, who had interim name suppression until today, received $20,000 worth of artwork in circumstances that required him to account to Mr Buchanan.
Police allege he dealt with the property otherwise than in accordance with those requirements and thereby committed theft.
The alleged offending took place between November 2004 and January 2007.
Baikie has been further remanded to reappear on June 27.
For more articles from this region, go to Hawkes Bay Today