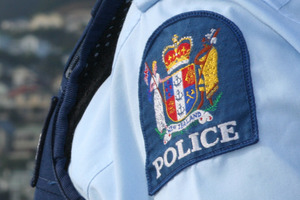 A couple had their vehicle stolen while they were visiting a woman in hospital with serious injuries who fell from a vehicle at the weekend.
On Sunday a 27-year-old woman fell from a moving car in Halswell resulting in serious head injuries. She is still in intensive care in a stable condition at Christchurch Hospital.
Her partner was driving the car at the time.
Police say an investigation is continuing on the incident and is likely to take at least two weeks. They say they have not yet had the opportunity to interview the woman.
The mother of the man driving said while she and her husband were visiting the hospital yesterday, their 1989 Nissan Safari was stolen from the Hagley Oval carpark off Riccarton Ave between 11am and 4pm.
The red and grey truck has a short wheel base plus a sketch of a black fox's head holding a fish in its mouth on the vehicle.
Also in the ute was the owners handbag along with a cellphone, jackets and prescription glasses.
If you have any information regarding the stolen vehicle call police on 363 7400.