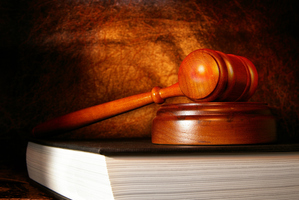 A recidivist drink driver who was jailed for 21 months after his eighth alcohol-fuelled driving offence has lost an appeal against sentence.
Dion Koopu, 37, was jailed by a Waitakere District Court judge in March after pleading guilty to driving with excess breath alcohol and driving while disqualified.
He appealed against the sentence to the High Court, arguing it was manifestly excessive because the judge had counted it as his ninth drink driving offence, rather than his eighth.
Koopu also argued the judge had not taken into account the alcohol counselling he had started eight days after the offending in September last year.
Justice Peter Woodhouse found the sentencing judge's reference to nine offences was not a material error, and noted Koopu's decision to seek counselling was a contrived attempt to get a lighter sentence.
"Serious efforts to deal with his alcohol problems should have been made a long time ago," he said.
He dismissed the appeal.
- APNZ