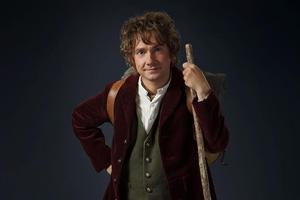 Hobbits, elves and dragons appear to be luring tourists to New Zealand as fans await their first glimpse of the second movie in the Hobbit trilogy.
Figures released by Tourism New Zealand show that international visitor numbers rose 10 per cent from January through April when compared with the same period last year.
The agency said a survey indicated that 8.5 per cent of visitors cited The Hobbit as one reason for coming and that 13 per cent took part in some kind of hobbit-themed tourism such as visiting a film set.
Warner Bros will release the first teaser-trailer of The Hobbit: The Desolation of Smaug today. The second film will premiere on December 13 in Los Angeles.
The trilogy is directed by Sir Peter Jackson. The opener The Hobbit: An Unexpected Journey, was released in December last year to mixed reviews but proved popular with audiences, earning a little over US$1 billion ($1.27 billion) at the box office.
More than 500,000 tourists visited New Zealand in the first four months of the year. About the same number again visited for other reasons, such as for work or to visit relatives.
Tourism New Zealand has been running a "100 per cent Middle-earth" marketing campaign linked to the movies.
- AFP