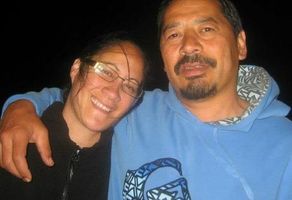 The man accused of a double murder in the Far North was further remanded in custody today when he appeared before Judge Greg Davis in the Kaitaia District Court.
Edwin Harvey Maheno, 38, has yet to plead to charges of murdering his uncle, Ivan Maheno, 44, and his uncle's wife Carmen, 38, on May 19. Mr Maheno died at the couple's Pamapuria home, while his wife was found nearby, mortally wounded. She died in Whangarei Hospital that night.
Both are believed to have suffered gun shot wounds.
Maheno will appear before a sitting of the Kaitaia JP Court on Wednesday next week, where he will be remanded to the District Court on July 29 for a hearing to determine his fitness to plead.
For more articles from this region, go to Northern Advocate