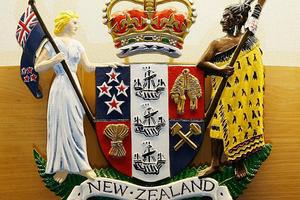 A Northland teenager will appear in court today on three charges relating to a home invasion in which a woman was injured while fighting off a knife-wielding attacker.
Police arrested a 17-year-old youth less than 24 hours after the invasion at a home in Ruakaka about 4am on Friday.
Detective Sergeant Shane Pilmer confirmed a man had been arrested at 2am on Saturday and had been charged with burglary, aggravated robbery and assault with intent to commit sexual violation.
He made a brief appearance in Whangarei District Court on Saturday and was remanded in custody to appear today.
A 40-year-old woman was to have surgery to a deep gash on one of her hands on Saturday after being cut during a scuffle with an intruder on the floor of her bedroom.
Officers were called to the house after the woman, who had her young child sleeping in the next room, reported an intruder.
Police alleged the man climbed through the window and produced a knife during a scuffle.
For more articles from this region, go to Northern Advocate