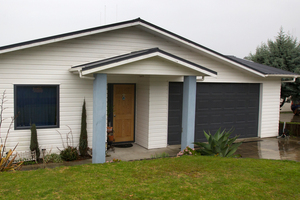 Three men are due in court today following a violent break-in at a Korean family's Tauranga home early yesterday.
Residents in Waipuna Grove, Welcome Bay, have told how they woke to yelling and swearing as the victim was assaulted.
The offenders, aged 18, 20 and 22, were armed with knives when they broke into the home about 4am and stole money and jewellery before trying to make off with a vehicle.
The house owner was home with his wife and two sons at the time.
The family raised the alarm after the trio left. One of the men was found near the scene by a dog handler and the other two were tracked to a nearby address.
The victims declined to comment yesterday, but neighbours have described them as a friendly family who usually kept to themselves. One nearby resident, who asked not to be named, told the Herald she heard voices shouting and thumping early in the morning.
A few hours later she saw a police cordon around her neighbours' house.
"It's a bit scary when it's this close to home," she said.
"I've always been comfortable and felt safe in my house, but I've probably been a little bit blase about my safety - this is a wake-up call."
The men were to appear in the Tauranga District Court today charged with aggravated burglary, threatening to kill, assault and attempting to unlawfully take a motor vehicle.