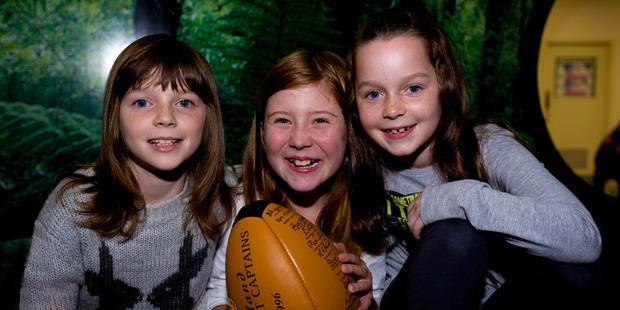 A rugby ball featuring the signatures of All Black greats including Sir Colin Meads, David Kirk and Sean Fitzpatrick will be auctioned to raise money for the Starship Foundation.
The "Bids for Kids" auction runs until next Saturday night, with all proceeds going to New Zealand's national children's hospital, the Starship in Auckland.
The start of the auction for the donated ball on Saturday was timed to coincide with the test match between the All Blacks and France.
The handmade ball, signed in 1997 by all surviving All Black test captains, is considered one of the key items to be put up for online auction by the foundation.
The ball has room left for a winning bidder to add more signatures, including current captain Kieran Read.
The starting price of the auction was $450.
Get in on the auction
Bids can be placed using Facebook at www.facebook.com/StarshipFoundation.