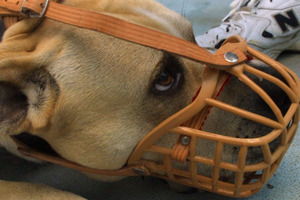 It is hoped there will be fewer dog attacks once a new bylaw takes effect in Auckland next month.
A seven-year-old girl is recovering in Kidz First Hospital, after she was attacked by a pit bull in Mangere Bridge.
In Takanini earlier in the week a boy was bitten by a Staffordshire bull terrier.
Councillor Noelene Raffills who chaired the dog bylaw panel, hopes it will make owners and others who encounter dogs more aware.
"We've been more precise about menacing dogs, dangerous kinds of dogs, and dogs which need muzzles in public"
Noelene Raffills says rules have been unified across the city, so everyone knows what the expectations are.