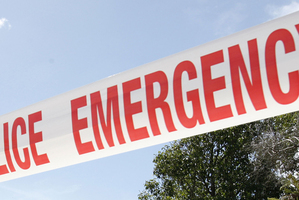 Police have launched a homicide investigation after a 48-year-old woman's body was found in Havelock North last night.
Police said the woman's body was discovered at around 10pm last night.
A 48-year-old man has been taken into custody and is currently receiving medical treatment in Hawkes Bay Hospital for injuries.
Police said they found a knife next to the woman but they will not comment on the nature of her injuries and said it was too early to confirm how she died.
Charges are yet to be laid but police said they are not looking for anyone else in relation to the death.
The relationship between the two remains unclear.
Police were interviewing family members and other witnesses.
Forensic scene examinations will take place today.
* Send your photos or video here.
- Newstalk ZB and Herald on Sunday