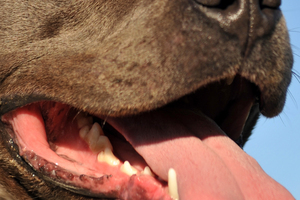 The dog that bit a 7-year-old girl on the face in Auckland yesterday is being hidden from animal control officers, Auckland Council says.
Officers had gone to the house but the dog had been removed from the property, spokeswoman Angela Jones said.
The dog should have been given up straight away and the council has powers to take action against the owners for obstruction, she said.
"We'll continue to return to the property with the goal of capturing the dog. Typically in these cases the animal will be returned to the property at some point."
Emergency services were called to the house, on Korimako Ave, Mangere Bridge, about 3pm yesterday. The girl was taken to hospital with moderate injuries.
A Counties Manukau District Health Board spokeswoman said she was still in stable condition in Kidz First Children's Hospital.
Ms Jones said a pit bull terrier was registered at the address.
Meanwhile, a boy injured when bitten by a Staffordshire bull terrier in Takanini, South Auckland, on Monday was expected to go home from Kidz First today or tomorrow.
- APNZ