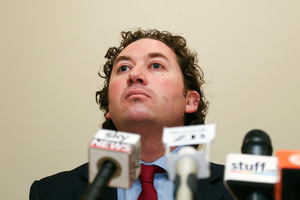 Aaron Gilmore hasn't stayed out of the political world for long - he has launched a blog.
The National list MP resigned from Parliament after becoming an embarrassment to the party in the wake of a drunken night out in Canterbury resort town Hanmer Springs.
He has launched the blog after what he calls a couple of weeks of relaxing and reflection following a slew of "media smearing".
Gilmore plans to write his thoughts and analysis on a number of things including current affairs, investment, economics and finance.
His first blog post slams the Greens power policy.
* Read his blog here.