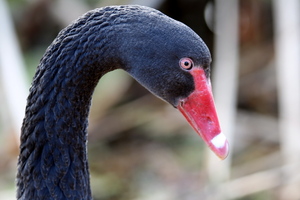 Three men are facing animal cruelty charges after an SPCA investigation into reports of a jetboat running down black swans in Tauranga Harbour.
Tauranga SPCA inspector Jason Blair said the charges had been laid against the trio after a joint investigation by SPCA and Fish & Game.
The men were expected to appear in Tauranga District Court this month.
In early February the Bay of Plenty Times reported the alleged slaughter which was also recorded by a video camera filmed from the jet boat.
In February one of the men released the video footage to this newspaper, after a fallout between him and the alleged boat driver.
It is unknown how many swans were killed.
Mr Blair said he had no further comment.
A total of six charges have been laid under both the Animal Welfare Act and the Wildlife Act.
The SPCA earlier this year launched a joint investigation with Fish & Game, executing a search warrant and seizing a number of items from a Katikati property.
Fish & Game says it will continue to offer every possible support to SPCA as the case is brought before the courts.
For more articles from this region, go to Bay of Plenty Times