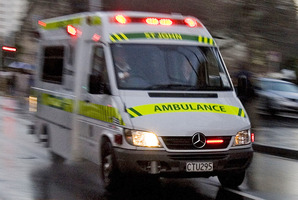 A 9-year-old boy suffered minor head injuries when he was hit by a car in Papatoetoe this afternoon.
Police were called to the crash near Wintere Rd about 1.30pm today.
Inspector Peter Raynes of police northern communications said it was not known if the boy was hit in a driveway or on the road.
"Apparently he's got an ear injury - it's a very minor injury at this stage."
The police serious crash unit was not investigating and the incident was being handled by district police.
Meanwhile, a 61-year-old man was taken to hospital after a vehicle rolled on State Highway 2 at Waingawa, north of Carterton.
A central ambulance communications spokesman said the crash occurred about 2.20pm, and only one person was believed to be involved.
- APNZ