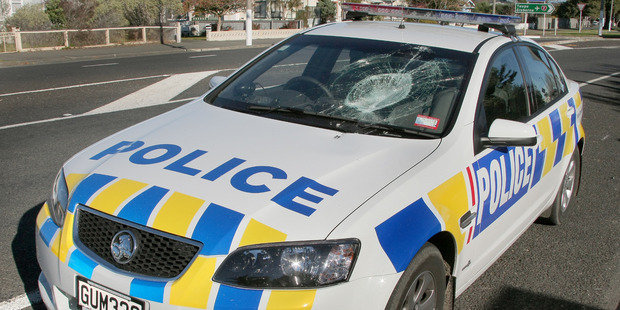 Stories making headlines around the regions today include a man so angry when stopped by police that he smashed in their windscreen and why no one should ever mess with the chicken.
A Napier motorist has taken road rage to the next level.
Three alleged drink-drivers didn't do a good job of hiding this weekend in Northland.
Whatever you do, don't mess with the chicken.
A 2-year-old girl was hurt yesterday when the quad bike she was on was rammed by a bull.
Staff at a suburban Wanganui pharmacy were threatened by an armed man.
The Nanny brigade are putting the pressure on retailers selling synthetic cannabis.
Tauranga barrister Trever Leigh has been farewelled with a powerful and moving military send-off.
Some of the few remaining survivors of the Hyde railway disaster marked the 70-year anniversary of the horrific accident.
This is why you should always check your smoke alarms are working.
Water levels in Lake Rotoiti will be lowered this month to encourage the flushing out of the Ohau Channel.
Wine industry mogul and billionaire Bill Foley has added another Wairarapa property to his collection.
And finally the wine auction for Cranford Hospice raised over $91k.
Other stories making headlines around the regions:
Charman named top lifeguard.
Superhero hooked on books.
The Rotorua Blues Festival brings happiness.
Police help bikers battered by gales.
High paying jobs scarce in the Bay.