Cousin jailed for more than seven years for crash caused by alcohol-fuelled 'atrocious driving'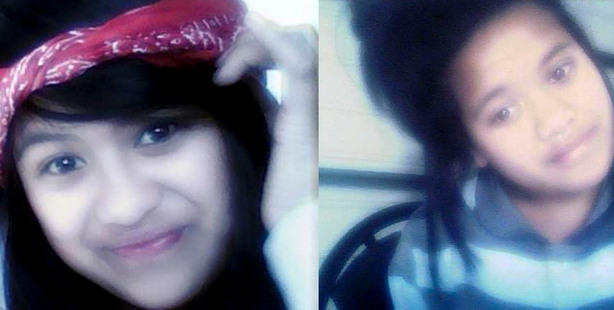 The mother of two teenage sisters killed in a Christmas Day 2011 crash near Tauranga says she has forgiven the man responsible for their deaths.
But like the driver, who said he would answer to God for what he had done, she could not forgive herself for what happened to her children.
The driver, Hetaraka Hikurangi Reihana, was sentenced yesterday in the High Court at Hamilton to seven years and six months in prison after earlier pleading guilty to two charges of manslaughter for the deaths of his cousins, Brooklyn and Merepeka Morehu-Clark.
The girls, aged 13 and 14, died at the scene following a collision in which they were thrown from the vehicle Reihana was driving at high speed to a family cemetery near Welcome Bay.
Among those in the public gallery yesterday was the girls' mother, Phillippa Morehu. She and Haki Davey, 18 - another of the girls' cousins - were also tried over the deaths but were found not guilty.
In a victim impact statement, Morehu said she forgave Reihana for what happened.
But defence lawyer Panama Le'au'anae said "she will not forgive herself for not keeping her children safe".
Before passing sentence, Justice Murray Gilbert said Parliament had recently increased the penalty for reckless driving causing death.
Reihana's learner's licence had been suspended after a previous drink-driving conviction, he had failed to ensure his passengers were safe - including his 2-year-old daughter, who sat under a lap belt with Morehu's oldest daughter in the front seat - and he disregarded pleas to slow down.
He had also driven after drinking six to eight cans of beer and six shots of vodka and returned a reading of 157 micrograms per litre of breath - nearly twice the legal limit - when tested by police at the scene.
Justice Gilbert said the manner of his driving was "nothing short of atrocious".
"Tragedy was inevitable and it was fortunate no one else was killed."
Justice Gilbert said it was inevitable that Reihana would be convicted and he had entered a guilty plea only when it became clear it was the only outcome.
"It was an extremely belated guilty plea and belated acceptance of responsibility for what you have done," said Justice Gilbert. "I must denounce your conduct and deter others from similar offending."
Reihana, 21, had earlier told his whanau in a restorative justice meeting that his mistake would stay with him forever.
"It's me who has to answer to God and accept responsibility. I swear I wish this had never happened. All I can say is I'm sorry ... I'm sorry that I chose to drink then drive."
Reihana's uncle, James Papali'i, who addressed the court on behalf of the family yesterday, said today would be a particularly poignant day for Reihana and his family, who were to unveil a headstone at Ahipara for Reihana's son, Tauwhetu, who would have turned 3 this week but had died of cot death days after his birth.
Mr Le'au'anae said his client's fateful decision to drive dangerously and at high speed in a convoy had turned his whanau's Christmas celebrations into "a complete and absolute tragedy".
Reihana had accepted he would serve a lengthy prison sentence.
The prisoner will serve at least three years and six months before he can be considered for parole.