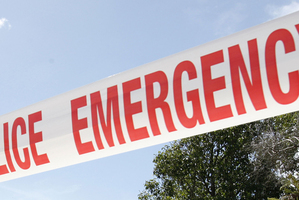 A 23-year-old man who was stabbed in Wellington on Tuesday has been charged with aggravated burglary and assault with a weapon.
At a bedside Court hearing today (Fri) the man was remanded in custody and will reappear at Wellington District Court on June 14.
Inquiries are continuing to confirm the identity of the second man who approached the Rodrigo Rd, Kilbirnie, property.
The weapon used in the scuffle has been recovered by police and is being analysed by forensic scientists.
Some of the occupants of the property and the offender are known to each other, said Detective Senior Sergeant Donna Howard.
Police are appealing for any sightings of a vehicle approaching the house in Rodrigo St between 6 and 7pm on Tuesday.
Anyone with any information should contact Wellington police on 04 381 2000 or anonymously via Crimestoppers on 0800 555 111.
- APNZ