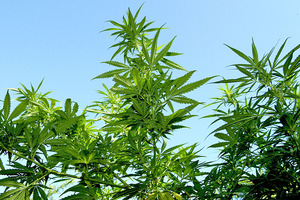 A woman convicted of cannabis and firearms charges has successfully appealed against forfeiting 15 per cent of her property sale to the Crown.
Janie Miller was sentenced in September last year after pleading guilty to cultivating cannabis and charges for owning unlicensed firearms.
In addition to nine months' supervision, the judge ordered 15 per cent of the sale proceeds of Miller's Waikato property (approximately $75,000), where the cannabis was grown to be forfeited to the Crown.
Miller appealed the sentence, arguing the forfeiture wasn't warranted.
The Court of Appeal found the judge's starting point had been too severe.
"As the Crown accepted, the cultivation was not particularly sophisticated or large and there was no suggestion of any commercial element.
"Under those circumstances it appears to us that forfeiture of approximately $75,000 is disproportionate to the seriousness of the offending and the circumstances of the offender," said the Court of Appeal judgement released today.
The order for forfeiture of 15 per cent of the sale proceeds of the house in Puni was quashed and replaced with an order for forfeiture of 5 per cent ($25,000).
- APNZ