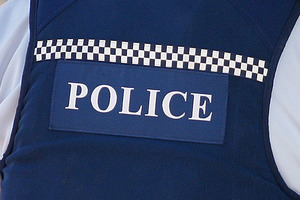 Three men have been arrested in connection with an alleged home invasion in which a Hamilton man was brutally beaten.
Detective Sergeant Robbie Hermann said the men, aged 19 and 23, were arrested during a series of searches by armed police across the city yesterday morning.
They are alleged to have broken into a property on Casey Ave on May 11 armed with firearms.
The 25-year-old victim who lived there with his girlfriend suffered serious but non-life-threatening injuries including a broken jaw.
Mr Hermann said police had recovered property including jewellery and electronics, believed to have been taken during a large number of burglaries across Hamilton since early April.
The arrests followed information being supplied to the police through the 10-7 television programme that profiled the incident.
Mr Hermann said investigations into the home invasion and other burglaries were continuing and further arrests were likely.
Anyone with further information was urged to contact Hamilton police on (07) 858 6200 or Crimestoppers anonymously on 0800 555111.
- APNZ