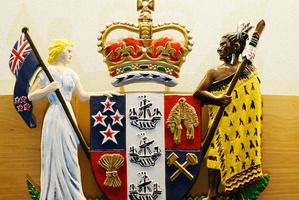 A Rotorua nightclub bouncer is starting a 12-month home detention sentence for assaulting a club owner and using excessive force against a patron.
Andrew David Donaldson was warned by Judge James Weir at Rotorua District Court today that should he breach his sentence he would be sent to prison.
Donaldson admitted common assault and injuring with intent to injure in two different incidents - both at Heaven & Hell on Arawa St.
The common assault charge resulted from an incident on August 18 when Donaldson was ejecting a patron who had been "over zealous" in his attempts to request a particular music track.
"It was while he was being ejected that this matter came to pass," Donaldson's lawyer Douglas Hall said.
Donaldson kicked the man in his head but the resulting 5cm laceration resulted when he fell to the ground.
Judge Weir said it was a matter of Donaldson "over-reacting" to the situation.
"Alcohol was obviously involved and the end result was you used excessive force to overpower this individual and when he was on the ground you kicked him in the head."
Meanwhile, on January 1 Donaldson attacked club owner Patricio Alvarez.
"This involved you blindsiding this individual while he was having a conversation with another employee," Judge Weir said.
"He was knocked to the ground and you punched and kicked him an unknown number of times. He was covering his head. As a result he had some fairly significant grazes, bruises, cuts and a chipped tooth."
Mr Hall told the court that Donaldson had self-referred to anger management counselling and was no longer employed in security.
He was previously convicted in 2008 for injuring with intent to injure.
Donaldson was sentenced to 12 months' home detention and 300 hours' community work. He also faces a six-month post-detention period.
"You can be absolutely certain with this sort of previous form, if you get into any trouble again, next time around they won't be recommending home detention," Judge Weir said.
For more articles from this region, go to Rotorua Daily Post