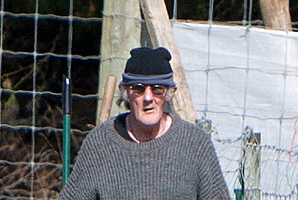 Convicted sex offender Stewart Murray Wilson has had his bid for a judicial review of his parole conditions dismissed - because he has already been sent back to jail.
The 66-year-old had applied for a judicial review of the Parole Board's strict conditions after his release from prison last year.
A hearing to decide if that review would be allowed was set down in the Court of Appeal for April 11.
However, Wilson was sent back to prison the day before the planned hearing after he was accused of using a cellphone to call a female he was not allowed to contact.
The Parole Board has since made a final recall to prison for the serial offender, who has already spent 18 years in prison for sexual offending against women and girls.
The Court of Appeal, in a decision released today, said a judicial review of Wilson's original parole conditions was now moot.
"In these circumstances, we consider it is preferable to face up to the reality that the practical underpinning of the present appeal has been removed by Mr Wilson's recall and dismiss the appeal," the court said.
"If circumstances arise that call for further consideration of Mr Wilson's release conditions, fresh proceedings can be commenced."
The Court of Appeal said Wilson could still apply to the High Court for his recall to prison to be reconsidered.
- APNZ