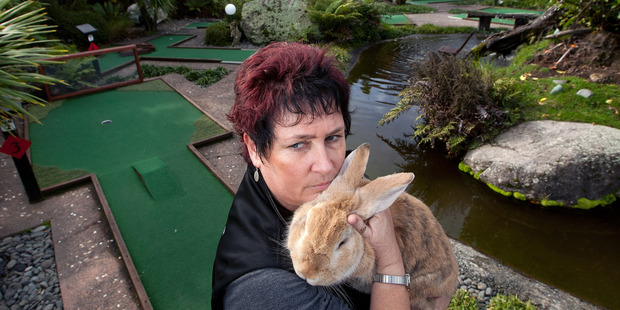 Stories making headlines around the regions today include the brutal slaying of animals at a petting zoo in Rotorua and a school girl fight posted on YouTube disgusts Rotorua locals.
In Rotorua, pet animals have been brutally killed at a tourist attraction.
A puppy was given mouth-to-mouth resuscitation by Wanganui fireman after a fire.
A schoolgirl fight, videoed and posted online, has disgusted and shocked members of the Rotorua community.
When the hammer falls for Lot 20 at Saturday's Hawke's Bay Charity Fine Wine Auction, Richard Brimer's thoughts will be of his son.
Tauranga man Trever John Leigh's last wish was just to marry the woman he loved.
A travelling work of art spreading Asian culture has arrived in Northland.
Are you ready for a deep-fried Jimmy's pie?
An 11th food poisoning case has been reported in Whangarei and the Northland District Health Board are still not naming the food outlet responsible.
Masterton's own "river guardian" has seen dumped lamb's tails, floating sheep carcasses and hazardous spikes polluting the Waipoua River.
Huge fossils have been hacked out of a limestone quarry in the Hakataramea Valley.
The native and endangered longfin eel is under the spotlight in Carterton.
And finally a Rotorua district councillor has labelled the council's $260,000 purchase of the Rotorua Museum cafe "scandalous".
Other stories making headlines around the regions today are:
Garden fence and culprit still missing.
Bay singer in spat with TV judge.
Warm autumn weather a boon for bay farmers.
Shivers! Kerikeri's coldest day.
Govts food for needy kids underwhelms.
Boycott call on outlets selling K2.
Everyone wants woolies.