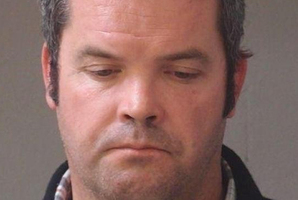 A convicted murderer remains on the run from police.
Police have appealed for any sighting of Dunedin man George Charles Trounson , 41, who is wanted on a warrant to be recalled to prison, Acting Senior Sergeant Dave Scott said yesterday.
Trounson, described as being of solid build and about 177cm tall, has eluded authorities since January.
"Don't approach him, just let us know about him," Sgt Scott said.
Anybody seeing Trounson was urged to contact police, he said.
In 1991, the then 19-year-old Trounson was jailed for life after being found guilty of murdering Russell Warren Neil, 17, in Dunedin.
Trounson, a former polytechnic student, beat Mr Neil about the head with a piece of broken stair baluster on June 24, 1990.
He was first released in 2001, and the latest prison recall was his sixth recall application since that initial release.
In June 2012, a New Zealand Parole Board decision noted alcohol abuse and Trounson's failure to take his Antabuse medication were factors in his reoffending.
Taking the medication, not being in possession of/or consuming alcohol and illegal drugs for the rest of his life, and undertaking treatment for drug and alcohol were three of his six special parole conditions, the board noted.
Anyone with information is urged to contact Dunedin Police on 471-4800, or anonymously via the Crimestoppers tip line on 0800 555 111.