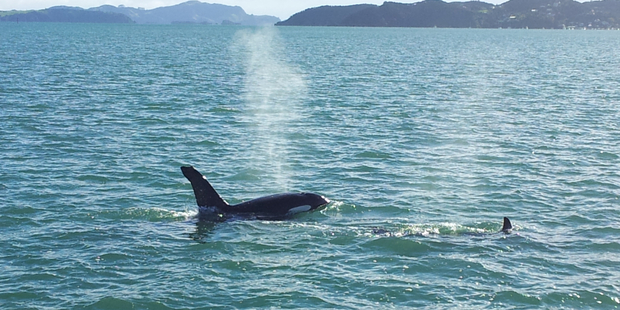 Stories making headlines around the regions today include a woman's generous sacrifice for a friend and orca put on a show in Paihia.
EIT student Pagan Moon is about to give her friend the greatest gift of all.
While humans were cowering indoors yesterday, orca were enjoying a swim and a meal in the Bay the Islands.
Rotorua's newest police dog is continuing a proud tradition.
Marton woman Clare Wishart wants rooks officially recognised as the most intelligent birds in the world.
A Hastings man is devastated a statue made using the ashes of his stillborn granddaughter has been stolen.
Gisborne District Council will not dig up 88 historic Makaraka Cemetery headstones illegally cleared and buried in 1982.
In Wanaka, cars and giftware shops do not mix.
In the Wairarapa, snow forced cars to wait at both ends of Rimutaka Hill Rd yesterday morning.
A popular BBC TV programme may offer clues to the whereabouts of two bronze lions that vanished after Napier's 1931 earthquake.
The new food in schools programme has met with approval in Tauranga.
And finally more winter blasts are being felt around Wanganui, Hawke's Bay, Northland and Rotorua. In Queenstown, folks couldn't be happier.
Other stories making headlines around the regions:
Runaway prisoner labelled an 'anti-social' thug.
Kiwifruit flavour for visit by Chinese
Flood claims could top $1m
NZ has Rotorua for Breakfast.
Apology over China remarks
Dream comes true for Boy's First XV