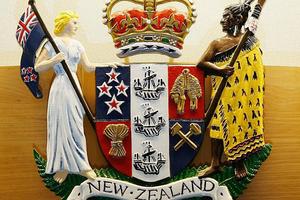 A teacher accused of sexually abusing six students has pleaded not guilty and will face trial in March next year.
The man is facing 13 charges and has been granted name suppression to protect his former students.
The man appeared at the High Court at Auckland today where his lawyer Richard Earwaker entered not guilty pleas on his behalf.
The trial has been set down for eight days.
Justice Timothy Brewer said he had received affidavits from the parents of the victims.
He said naming the school and the teacher could affect the young complainants and continued wide-ranging suppression orders until the trial.
A letter sent to parents last year outlined the allegations and the court order suppressing the specifics of the case.
"As you know, a complaint was recently made against a teacher at [the school]. That teacher has been suspended since the complaint came to light and will not be returning to school while the investigation into the complaint is ongoing," wrote the Board of Trustees chairman.
After a complaint from a pupil, the principal and board reported the allegation to the police and Child, Youth and Family.
- APNZ