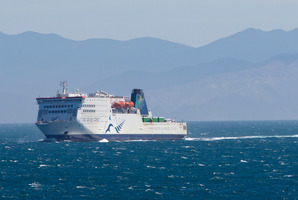 A steering fault on one of KiwiRail's Interislander ferries has forced the cancellation of two sailings.
The Kaitaki suffered a steering fault earlier this morning, meaning it won't respond to slight angle changes.
Interislander General Manager Thomas Davis says that has forced the cancellation of one sailing to Picton, and its return trip this afternoon.
The fault is not expected to take long to fix, but staff will be carrying out sea trials this afternoon to ensure it has been properly repaired.