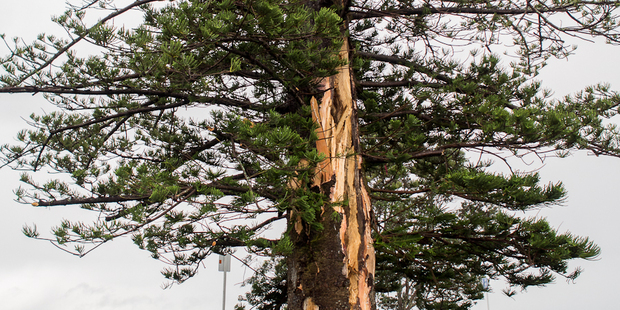 A massive tree has been split in the Auckland suburb of Mission Bay, thought to be caused by a lightning strike.
"There's a large Norfolk pine tree and it has been split, in the middle of it, down in the main trunk area," said Newstalk ZB reporter Annabel Reid.
"We understand it's from a lightning storm. There are tree removal people here on site keeping people well away from it," she said.
The lightning strike happened overnight as a wintry blast swept the country, bringing snow to the South Island and cold snaps around the north.