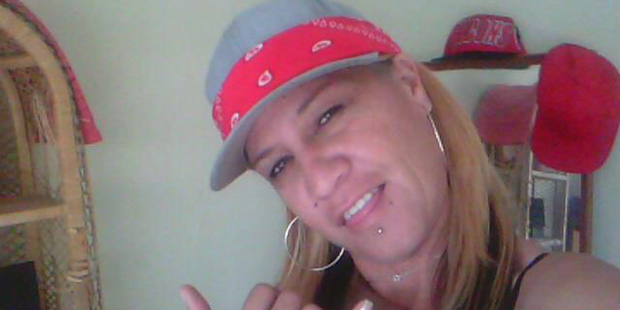 A woman who was dragged behind a car she had just bought had earlier told three of her children that she was going to give them $100 each when she returned with the new vehicle.
But Ana Eriepa did not come home.
The 37-year-old Rotorua woman is in a stable condition in Waikato Hospital's high dependency unit after she was dragged for nearly 2km behind the car at 100km/h between Putaruru and Tokoroa on Saturday.
A man understood to be her partner of about four weeks, Sonny Te Aramoana Waiti, appeared at the Rotorua District Court yesterday charged with unlawfully detaining her without her consent with intent to cause her to be confined.
A source close to Ms Eriepa, who asked not to be named, said the Rotorua woman had left for Tauranga on Saturday morning to buy a Subaru, having secured a $15,000 payout from ACC.
The friend heard she was going to do a round trip through Hamilton and Tokoroa, where she has relatives, possibly to show off her new car and to catch up with family.
The person spoke to one of Ms Eriepa's children later in the day who revealed their mother was going to give each of her three children living with her $100 when she got home that night.
"They didn't hear from her and started to worry, they went on to Facebook asking their mum to contact them ... then one of them posts 'I just heard that mum is in hospital'."
The associate said they were introduced to Waiti, whom Ms Eriepa described as "my new man" two or three weeks ago at a Rotorua bar where the pair often drank together.
Ms Eriepa updated her Facebook page on May 22 to say that she was in a relationship.
The Herald understands Ms Eriepa has three of her children aged 10 to 15 living with her, but has at least four others from previous relationships.
Ms Eriepa had recently received some furniture for her home and was getting her life on track, her friend said.
Waiti, who is understood to be a Mongrel Mob associate, was refused interim name suppression when he appeared before Judge James Weir yesterday but an application for interim suppression of the summary of facts was granted. He was remanded in custody to reappear on June 10.
As he was led out of the court his father, sitting in the public gallery, shouted at him "love you son".
Ms Eriepa suffered severe head and leg injuries during her ordeal.
The accused
Sonny Te Aramoana Waiti of Rotorua
Age: 26.
Charges: Unlawfully detaining Ana Eriepa on May 25 without her consent with intent to cause her to be confined.
What happens next: Waiti has been remanded in custody and is to reappear before the court on June 10.