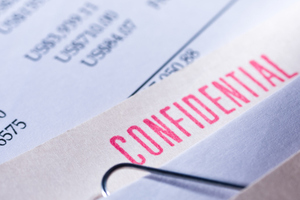 A pile of Buller District Council financial records, including ratepayers' private information, has been dumped at a local tip.
A Westport woman found the papers when she went to the Karamea tip to collect bottles on Thursday.
She said there appeared to be a truckload of information. "There was miles and miles - a huge amount."
The records included details of cash payments by named ratepayers and confidential PAYE details for council staff, said the woman, who asked not to be named.
"It was the first thing you came to - this spread as you got right up to where the rubbish is," she said.
The council's property and reserves officer, Bede Brown, said council contractor WestReef Services was supposed to bury the records in a pre-prepared hole.
"Clearly the interpretation of the instructions to our contractor has not been clear enough and the records were not dealt with as instructed.
The matter was being investigated.
Mr Brown said the council took its financial records to Karamea for burial because the Westport landfill site was no longer available.