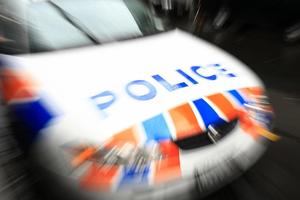 Three teenagers had their cars impounded and licences suspended after reaching speeds of nearly 180km/h while racing in Nelson.
Police said one car was clocked at just over 150km/h and the other 179km/h on Whakatu Drive, about 11.30pm on Friday.
Both vehicles were being driven by teenagers, aged 17 and 18, who had passengers onboard, Sergeant Stu Wright of the strategic traffic unit said.
"These drivers are both inexperienced. They showed reckless disregard for their own safety, the safety of their passengers and that of other innocent road users."
It was "horrifically dangerous driving", Mr Wright said.
Both cars were impounded under the boy racer legislation and the drivers' licences were immediately suspended for 28 days.
About 2am on Sunday police spotted a car on State Highway 60 travelling at 172km/h.
That car was also impounded under the boy racer legislation and the driver immediately suspended for 28 days, Mr Wright said.
Charges were yet to be laid in all three cases.
In another case, a 19-year-old woman fled from police through Nelson when she was clocked driving at 60km/h in a 50km/h area on Saturday, police said.
When the officer activated his flashing lights the driver took off, reaching speeds up to 150km/h and then crashing.
She will appear in the Nelson District Court next month charged with reckless driving, failing to stop, assaulting a police officer, resisting arrest, driving while forbidden, drink driving and possession of cannabis.
Acting Tasman District road policing manager Senior Sergeant Phil Wooding said six people had died while fleeing from police this year.
"This young woman could easily have become our next road statistic," he said.
apnz rq
- APNZ