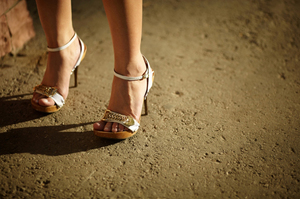 A Mt Eden property owner has been compelled to send a letter to neighbours telling them his house is not a brothel after another resident delivered flyers claiming that it was.
The Auckland Council has inspected the address and confirmed it is not being used as a brothel, but says a previous owner of the property may have run an online escort agency from the house.
Last week, neighbours received an anonymous flyer in their letterboxes asking them if they knew that the new owners of a Grange Rd property had put in an application for a brothel.
"It hasn't even been approved, and they have a website and are currently renovating ready for business.
"Do we want this on our road? Close to primary schools and kindergartens, in a respectable residential area, surrounded by families with young children," the flyer said.
It urged neighbours to call the council to make a complaint.
But the owner of the property, who rents it out and did not want to be named, said the claims were untrue.
"The accusations they've made about what they've seen or haven't seen are totally incorrect," he told the Herald.
"It's more than a headache, really. No one likes to be accused of such things."
A Google search of the address links it to an escort agency, but the website is no longer active and the phone number is not in use.
The owner, who bought the house in February, is trying to have the advertisements and links to the Grange Rd property removed.
The owner sent a letter to residents of Grange Rd on Saturday and asked anyone who knew who sent the original flyer to tell the council.