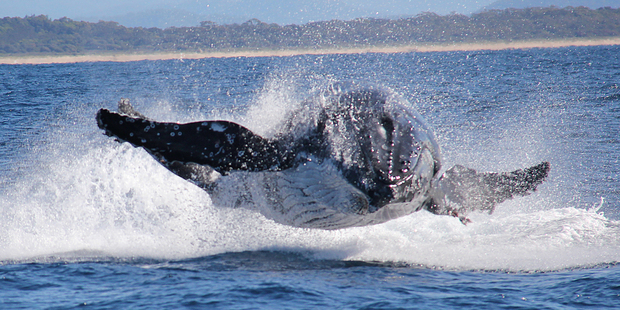 The breathtaking aerobatics of a humpback whale astounded onlookers at an Australian marine resort.
Spotted by a tour group off Port Macquarie, New South Wales, the huge whale appeared to glide above the water "looking more like a jet plane" as it migrated north, the Sunday Telegraph reported.
"This huge humpback thrilled whale-watchers with its amazing aerobatics," it was reported. "The humpback repeatedly threw its entire body out of the waves."
Water temperatures were unusually high in the area and large pods of whales were passing through on the final leg of their northern migration, the Sunday Telegraph said.
Experts expected a record number of humpbacks to make the trip north this year, as numbers had recovered to about 15,000 since the end of commercial whaling.