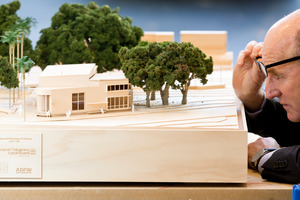 A scale model of the proposed $7.8 million Devonport Library goes on show today amid controversy over whether it should go on the Windsor Reserve and how it will fit with its waterfront surroundings.
The model, in the library foyer, is based on the Athfield Architects' concept design, which was approved by the Devonport-Takapuna Local Board last month.
Site work may start in November.
Board chairman Chris Darby said the model would show the scale of the 8.5m-high building and its relationship with the big trees of Windsor Reserve and the Victoria Rd shop frontages.
Mr Darby said the design brought life to the reserve, though some people thought it was too contemporary.
A number of changes were made in light of public feedback, including the siting of toilets.