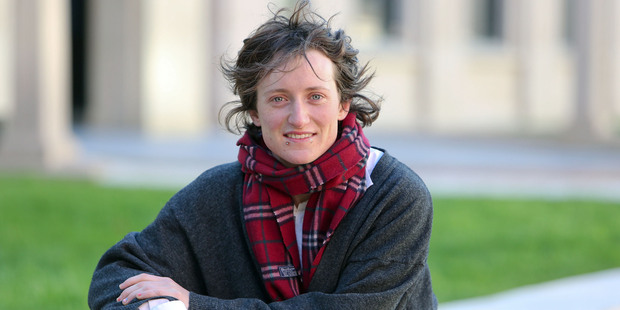 Griffin Nichol used to be a woman who sang soprano in the New Zealand Youth Choir.
Now, he's back in the choir as a man with a powerful tenor voice.
Nichol has been selected again after making the female-to-male transition through a testosterone course from 2010.
He admits not knowing what would happen to his singing career was his biggest concern.
"It was a hard decision because I didn't know what it was going to do to my voice," Nichol says.
Nichol says he always wanted to be a man. As a girl, he had "strange mixed imaginings sometimes" that he was destined to be a man. The change had gone as well as it could.
"It's pretty similar to what I imagine a biological male would go through when their voice breaks.
"It would be nice to have the time and money to study it properly and find out what's really going on."
Nichol says that as far as he knows, he is the choir's first female-to-male singer.
"I think it's one of those things no one can ever really know because not everyone talks about it."
The New Zealand Youth Choir has about 60 members, aged 18 to 25.
Nichol says he is grateful to those who respected his decision to become a man.
"In general, I've had lots of support from friends and the queer community especially, and the choir was really supportive."
Nichol is raising money to join the choir on a tour to the US and has $1200 committed through the Givealittle website. His goal is $3500, enough for his airfare and living expenses.
He is also raising money by busking with his cello in Wellington. He studies social work at Massey University.
The North American tour is set for November. Before leaving, the choir will visit Auckland, where Griffin and his fellow singers will perform at the Holy Trinity Cathedral.