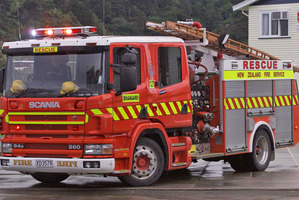 Police are speaking to the owner of a car found crashed down a bank on Paekakariki Hill Rd north of Wellington this morning.
There had been concerns for the wellbeing of Blair Coleman after a member of the public discovered the vehicle down the bank after what looked like a recent crash.
Emergency services discovered markings indicating the driver had climbed up the bank after a crash.
A search was carried out by police and a dog but the driver couldn't be located.
This afternoon police said they had located Mr Coleman after he made contact with his parents and he would be interviewed so the events of the last 24 hours could be fully understood.
- APNZ