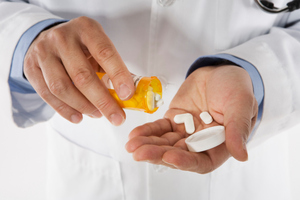 A pharmacist who was selling unapproved prescription medicines for male erectile dysfunction has been sentenced to four-and-a-half months in prison.
Fadi Iskander, 32, was sentenced at Auckland District Court today on 47 charges laid by the Ministry of Health relating to sales of the medicines.
The products he sold, under several versions of the name Exotic, contained erectile dysfunction medicines vardenafil or phentolamine.
Without doctor supervision their consumption could put patients at risk, the Ministry of Health said today.
Vardenafil should not be used with certain heart medications and phentolamine effects the circulatory system, the ministry said.
Iskander's charges related to several breaches of the Medicines Act up to June 2010 when he operated a website from which he was selling the unapproved medicines.
The products were falsely advertised as herbal in spite of them containing prescription medicines as active ingredients and were manufactured without approval, the ministry said.
He was also in possession of medicines at two addresses.
Iskander was conducting the business separately to a pharmacy which went into receivership in February 2010.
He has had his pharmacy practising certificate suspended by the The Pharmacy Council.
The Ministry of Health warned consumers to treat any products advertised and sold outside of the usual medicines supply system with caution, in particular, when making purchases on the internet, when the safety, quality and legality of products is not guaranteed.
- APNZ