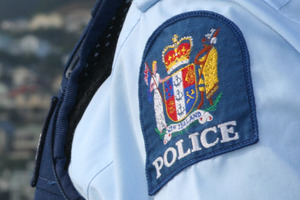 Two men charged with murdering a Christchurch man who died in hospital from serious burn injuries have been remanded in custody after appearing in court today.
Terrance Martin Smith, 55, died on May 8 after receiving severe burns in an incident at a Woolston property on Anzac Day, April 25.
Jason Alistor Barr, 42, of Waltham, and Shay Barry Webster, 20, of Woolston, had originally been jointly charged with intent to cause grievous bodily harm.
Christchurch police last week charged the pair with murder after Mr Smith died in Middlemore Hospital and today police prosecutor Sergeant Jeff Kay withdrew the assault charges.
The murder accused both appeared from custody before Judge Phillip Moran at Christchurch District Court.
Barr was remanded in custody to a post-committal conference on July 26.
Defence counsel for Webster asked that he be remanded in custody for another list court appearance on June 14, which will be done via audio-visual link from Christchurch Men's Prison.
No applications for bail were made for either man.
Friends and family waved to Webster from the public gallery, with one woman calling out to him, "I love you babes", as he was led back into the cells.
- APNZ