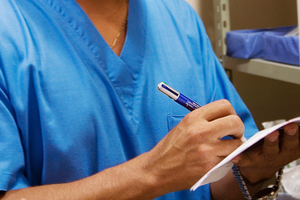 Former prison inmates were among staff at an intellectual disability care provider where patients allegedly endured assaults, abuse, stand-over tactics and hospitalisation, a report says.
Police have laid charges against some staff as a result of the damning report by the Ministry of Health, alleging wide-spread abuse at Te Roopu Taurima o Manukau, which it described as "seriously dysfunctional".
The organisation, which cares for 300 intellectually disabled people in residences in Auckland, Northland, Waikato and Canterbury, failed to provide vital care, putting staff and patients at risk, the report found.
Those cared for by the provider have serious mental illness, challenging behaviour and some may be in secure care facilities by order of the court.
Between 2010 and 2011 there were 47 incidents including 17 escapes, 14 alleged assaults, two patients charged by police, an inappropriate restraint, a medication error, a car accident and a fire.
Among the organisation's failings were problems with the recruitment, training and retention of often "seriously unsuitable staff", including ex-prison inmates, which led to patients being poorly supervised.
"Staff lacking in basic knowledge have been tasked with supervising and implementing care plans under the guise of cultural appropriateness when they had no understanding of what their role entailed," said the report.
A failure to address bullying and assaults including allegations of staff physically punishing patients when they "did wrong in their eyes", put those in care at risk, the report found.
Further, organisation leaders prioritised growing the business rather than patient support and three members of one family held managerial positions, which compromised accountability.
The report recommended a ministry-appointed manager take over, urgent staff training schemes and in long-term a review of the Intellectual Disability Act so managers are made more accountable.
Clinical manager Sarah Williams, who was appointed in 2011 in the wake of the report, admitted it "was a challenge" to gain public confidence in disability care providers given the findings.
However, the organisation had made significant changes to provide a higher quality of care since her appointment including, staff training supervision and performance monitoring, an anti-abuse campaign, and a zero-tolerance policy around reporting harm to patients, she said.
The findings showed the ministry needed to urgently review its processes for monitoring government-funded residential services for people with disabilities, said Green Party health spokesperson Kevin Hague.
"The Ministry of Health must double check why their standard quality assurance processes appear to have missed a number of cases of appalling abuse," said Mr Hague.
Ministry of Health director national services purchasing Jill Lane said the ministry started an investigation after being alerted to an increasing number of incidents at some of the provider's facilities in 2010.
A series of audits and investigations raised serious concerns, she said.
"Since the appointment of the monitor, any incidents have been identified and actioned promptly and appropriately and the organisation is making good progress on implementing quality and reporting frameworks including establishing a robust management structure."
Following the death of the organisation's chief executive in 2009, "problems have become evident with its service delivery in some areas".
An external independent assessment would test how changes had improved its performance, said Ms Lane.
- APNZ