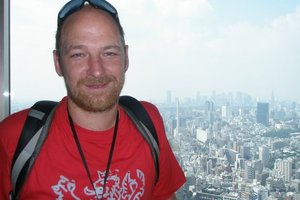 A man who killed a Sky TV video editor with a single punch outside an Auckland bar has lost his bid for a lighter sentence.
Kit John Murray was sentenced in the High Court to five years in prison in October last year for the manslaughter of Billy Dawson during the Rugby World Cup final in 2011.
Murray appealed against the sentence to the Court of Appeal earlier this month, arguing it was manifestly excessive.
His lawyer Andrew Speed said the one-punch did not constitute "extreme violence''.
But in a written judgment, delivered today, the court dismissed Murray's appeal.
It said the sentencing judge had rightly taken into account a number of factors, including that Mr Dawson had not acted provocatively.
The court said although Murray hit his victim only once, he had used as much force as he could muster,
The punch was clearly very powerful, was deliberately aimed at Mr Dawson's head and must have been intended to seriously injure.
The court said Murray ought to have appreciated Mr Dawson could be knocked out and suffer a serious injury as a result.
Murray's jury trial was told Mr Dawson had been celebrating with colleagues at Auckland's Viaduct basin in the middle of the broadcaster's hectic Rugby World Cup schedule.
Mr Dawson had been drinking and left Spy Bar before bumping into a group of people.
He made a racist remark to one of Murray's friends before he was knocked to the ground and slapped about the face.
A doorman intervened and Mr Dawson was allowed to get to his feet and walk away.
But as he left he continued to yell and that's when Murray approached him.
Witnesses described Murray's punch as a "forceful'' blow which knocked Mr Dawson out before he hit the ground.
Mr Dawson died the following day in hospital.
Murray gave evidence in his own defence and told the jurors that he had been acting in self-defence.
- APNZ